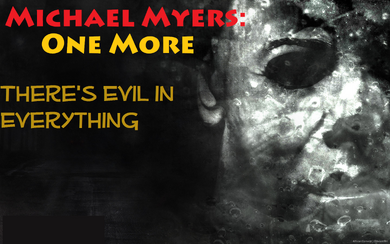 This is Michael Myers: One More, a story by Lee Everett that is a reboot of the Halloween Franchise. It is done as a tv series
Ken Myers never had a interesting life, he was just your regular high school student. Ken's parent's had died when he was just a little boy, but he never had time to figure out who they were or why they were never revealed to them. However there was one thing that he was never told as a child, one thing that always kept that haunting feeling over his shoulder he never understood, Ken was related to Michael, indirectly. So on Ken's 19th birthday, Halloween night, something happens that changes his life forever.
Episode 1 - Happy Birthday
Episode 2 - Seeing Double
Episode 3 - Name's Ken
Episode 4 - The Devil
Episode 5 - Infidel
Episode 6 - How?
Brad Loree as Michael Myers
Josh Hutcherson as Ken Myers